Bitcoin Roulette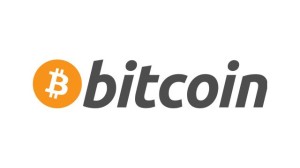 If you have ever played Roulette games online, the fairness of the spin may well have crossed your mind. With no way to test the games, you only have the casino's word that the fact your numbers keep missing is due to chance. With some Bitcoin Roulette games, you are given the information to verify that the spin was random after every single hand – the games are provably fair.
Bitcoin casinos cater for a new generation of players. Provably fair technology has replaced 3rd party audits, free BTC deposits and withdrawals now avoid hefty transaction fees – and anonymous play is in place instead of document checks and country-wide restrictions. This page gives you an overview of what to expect from Bitcoin Casinos offering online Roulette games.
Here is a look at the best Bitcoin Roulette sites from our research across the web.
Bitcoin Roulette Sites
1
2
3
Where to find the Provably Fair Bitcoin Roulette Games?
Two BTC casinos currently offer Roulette games which allow you to verify the fairness of the spins. These are the quirky SatoshiBet Casino, and the Bitoomba casino.
At both of these casinos, you'll need to compromise on the graphics and animation. The SatoshiBet Roulette game is so simplified that there is not even a wheel. Instead you get a strip at the top of the screen with the numbers in the same order as a wheel, which moves to recreate a spin then abruptly stops. Even beyond the proof of fairness, there is another advantage of playing at this casino. You can play without having to register at all. You'll be given a unique extended URL to access your account with instead – and will not even need an e-mail address for your registration.
Bitoomba's provably fair Bitcoin Roulette is a little better graphically – though I should stress only a little. There is a wheel, which does 'spin', though you should not expect smooth animation or an easy to use betting layout. What you get in exchange for compromising on the graphics is fair games at a trusted Bitcoin casino. Each spin comes with the server string that you can use to confirm that the outcome was completely fair.
In the interest of other casino games and indeed Roulette, check out the BitcoinCasinoPro.com provability fair verification tool.
What other Bitcoin Roulette Games are Online?
Outside of the provably fair casinos, there are a wide range of choices from different software houses available. These range from games only licensed to Bitcoin casinos (in the case of the SoftSwiss titles), though to those from Global software houses including BetSoft and PlayTech.
If you are new to playing Roulette online, then make sure that you choose the European Wheel whenever there is a choice. This has only a single zero, which makes the house-edge lower than the American Wheel which has two. This makes a significant difference of around 2.5% for each spin. To put this in perspective if you spin 5 mBTC 200 times in a typical Bitcoin Roulette session, you would give the house 2.5 mBTC more on average playing on the US wheel compared to the European one.
If there is a 'French' Roulette game at your casino then this is the top choice for players who like to make outside (even money) bets as part of their play. The 'la Partage' rule sees half of your stake for even money bets returned when the ball lands on zero – reducing the house edge still further.
Bitcoin casinos running the CoinGaming Platform offer you the chance to play Live-Dealer Roulette games for your BTC. These have a real wheel, are hosted by attractive women, and are streamed in real time. You bet with your mouse, and can chat with the other players and dealer via a text box. You'll find several other live dealer games in addition to Roulette too. These games are available via the highly regarded Bitcasino.io.
One other Roulette game on the CoinGaming platform is called Common Draw Roulette. This is a multi-player virtual Roulette game. The spins are timed at 30 seconds, and you can chat with other players via a text chat box if you wish. This is based on a European Roulette wheel. You'll need to remember to hit the confirm button after you place your chips.
How to get Started Playing Bitcoin Roulette Games?
If you are not familiar with Bitcoin, then getting set up can seem like a complicated process. In fact, the individual steps are very easy. Once you have a BTC account you will be able to deposit and withdraw them instantly at any time – and of course spend them with other online merchants.
The first step is to buy some Bitcoin. You can purchase this currency in units called mBTC. This is a micro Bitcoin, and is 1/1000th of a coin. To hold the currency you'll need a wallet, and for smaller amounts a free online one will be just fine. You can sign up for a wallet, and buy Bitcoin to fund it through some big brand websites. Popular choices include CoinBase or BTC-E.
Next you register at a Bitcoin casino, enjoying the advantage that no personal information will be required. When you hit the 'Deposit' button you'll be given a string of letters and numbers. This is a Bitcoin Receiver ID. You paste this into your Wallet, and hit send. That's all there is to depositing, the coins are transferred immediately – and you are ready to start enjoying the Roulette games. It's quite simple really and very similar to playing at any online casino for real money while using an e-wallet.