We love roulette and we're willing to bet that you do too. RouletteOnline.net is all about helping you get the most out of the game. More fun, more money, more knowledge and more places to play. From reviewing the best online casinos that specialise in roulette to providing detailed guides on gambling in various countries, RouletteOnline.net is your one-stop shop for all things roulette. Whatever your favourite game type – American; French; one of the numerous themed versions of roulette available on the web – and whatever your preferred device type, be it tablet, mobile or desktop, we've got you covered.
Our aim is to become the web's ultimate resource for roulette players. Whether you're a casual player who simply enjoys the highs and lows that come from betting on the bounce of that tiny white ball, or are a seasoned pro who takes the game seriously, RouletteOnline.net caters for you. Sure, we've got introductory guides and how to dos that will help new players get a feel for how it all works, but we've also developed strategy guides that will help experienced players take their game to the next level.
Once you've browsed the site, had a good look around and made yourself at home, you'll likely be itching to play some roulette. You're in luck, cos not only can we direct you towards the best roulette-friendly sites on the web, but we can provide you with details on the sites offering the best bonuses. That way you can scoop up a generous welcome bonus that will make your deposit money go further. More bonus cash means more spins, bets and wins.
Now, without further ado, meet our team of writers who are raring to share their vast trove of roulette knowledge with you. Heed their advice and you'll be well on your way to becoming a roulette master.

Meet Our Writers
AL MOE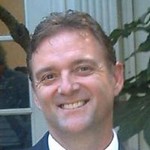 Al Moe is a gaming enthusiast who attended the University of Nevada at Reno. He is also a casino executive who has taught blackjack and craps classes to new dealers, and game security, internal theft, and advantage play to gaming managers.
Mr. Moe encourages roulette players to learn all they can about the game and to consider and practice several play styles and systems. He also emphasizes bankroll management to keep players in action, and stresses to players that they should always be prepared to take advantage of repeating patters to turn them into winning streaks "A winning streak is the one thing a casino can't guard against, and players that take full advantage do the most damage to a casino's bottom line on any given night."
As for the history of gaming and casinos, Mr. Moe is the author of three books on the subject, including the Amazon top ten Kindle edition of "Vegas and the Mob." He has also helped with the production of two poker books and has appeared on televised poker tournaments. He stories appear regularly at the Nevada Gaming History blog and you can also keep up to date with him on Google+ & Twitter.
CHARLES RETTMULLER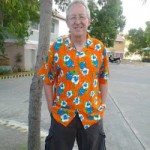 Charles is a Chicago native and has been playing online poker professionally since 2002. However, since the events of Black Friday have completely changed the landscape of online poker for Americans, he has dusted off his degree in journalism and turned his attention back to writing.
A former reporter for a Chicago newspaper, Charles currently writes for several websites that cover the entire gamut of online gambling. He has written extensively on casino gambling, sports betting and poker, including poker strategy articles.
Well-versed in the law due to several years spent working for Chicago law firms, Charles has been diligently following online gambling legislative efforts in the U.S. at both the state and federal levels and has offered his insights and expertise in many articles on the subject.
LEE DAVY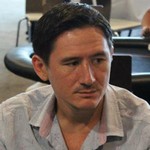 Lee Davy has been a writer in the poker and gambling industry for the past four years. During this time he has covered all of the most prestigious poker tournaments in the world including the European Poker Tour (EPT), World Poker Tour (WPT) and World Series of Poker (WSOP) where he has worked as a live reporter. In addition to the live coverage Lee has also written in the magazine print format for BLUFF Europe, Poker Pro Europe and WPT magazines as well as providing stories and interviews for PartyPoker, Pokerlistings, The Mirror online, PokerStrategy and CalvinAyre.com.
When not writing and reporting on poker, Lee can be found both on and off the green felt. He has a 5 figure score to his name in the online world, and as a regular visitor to the WSOP in Las Vegas, Lee can boast deep runs in big buy-in events at the Rio.