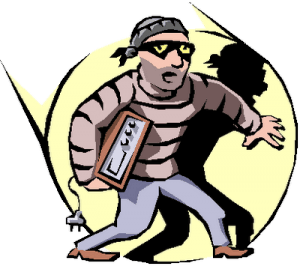 Online casino gambling has taken the internet gaming world by storm the past decade and continues to grow each year. While most online casino operators are honest, trusted operators offering odds much better than land based casinos for players – some are not. Yes, just like every industry, not everyone is playing by the rules.
Many online casino operators give a bad name to the industry and are dishonest with players. These rotten apples not only ruin the experience for a set of players and affiliates but hurt the industry tremendously as a whole.
In this article, we'll go over some of the tactics used by many of these rogue or scam online casinos. In preparing players for the warning signs or tactics of online casino scams, they can be better equipped to choose a top tier online casino option and avoid the riff raff operations. Before we do that we'll be listing casinos to avoid at the top of this article, so you know which casinos to steer free of.

List of Online Casino Scams
Slow Pay, No Pay
This is one of the most common issues with many online casino operators. After all, what good are winnings if can be paid out in a timely matter?
Of course, some delays will happen. Whether it is a processing problem or a technical error we understand that mistakes are made sometimes., The problem with some scam casinos is that they will make nearly every excuse in the book to not pay players and affiliates. The reason why they cannot pay may be because they are actually broke or were set up as a scam outfit from the beginning. The former is usually the likely scenario, but not always.
It should not take online casinos longer than a few business days to process payouts to players in Europe and most other areas. US players will face some delays but should normally just wait several weeks, not several months.
Players facing delays will often be asked to jump through hoops – even after they verified their documents. Certain payouts methods will not be "available" according to the scam casino and there be many other "issues" why players will not be able to receive timely payouts. The online casino operator is either broke or setting out to scam customers.
Rigged Games
As casino bettors, we all know the house has an inherit advantage in every casino and slot game they offer to players. Still, the advantage taken by the casinos must be regulated because it can easily be abused by unscrupulous operators. In some cases, the casinos feed players crooked games; games in which, a legitimate win was not even possible. It is a scary thought, especially because the casinos would likely be somewhat profitable if they were playing by the rules. Reputable online casinos are regulated and tested by independent gaming bodies to assure players of fairness in their games. That brings us to our next section.
Don't Judge A Casino by Its Homepage
Even though an online casino may look the part, flashy homepage, tons of games offered, etc, it certainly does not mean they are legitimate. In fact, online casinos that scam and slow play players have more money to put into advertising, web design and marketing because they are keeping their players and affiliate's money to themselves!
The sites will flood their homepages with offers and games, and will make up regulatory agencies that have verified their games or given them their stamp of approval. Even the legitimate regulatory agencies and licenses the site may show as active may not be. Often times, these rogue casinos will not take down the seals that were awarded to them for compliance. It's always best to check to see if your prospective online casino is active with their licenses and is well trusted in the industry.
Unfair Business Practices and Terms and Conditions
Rogue or crooked online casinos often changes terms on the fly and offer both players and affiliates lucrative deals only to go back on them later. In one instance, an online operator offered players lines of credit without their knowledge. If players refused to pay, they threatened them via phone and other methods. This is only the tip of the iceberg. Bonus requirements, payout methods and terms and conditions have all been changed when the agreement no longer suit the needs of management.
Mistreatment of Affiliates
This is far and away the best way to tell if an outfit is on the up and up or headed for trouble. When affiliates start not receiving payment or get screwed over in their agreements with online casino affiliate programs, it would certainly be best to steer clear of their sites associated. This is often the first sign of trouble at a prospective casino or ownership group and could spell signs of trouble for player balances.
Final Thoughts
In most cases, online casinos are operating in full compliance with local laws and offer a fair and enjoyable gaming environment for players. This article is not intended to scare players away from online casino gaming, but to educate them about some of the small percent of operators looking to take advantage of them. Usually, a quick Google search and some research will let gamblers know if your prospective online casino is worth playing at. It's not rocket science and just takes a few minutes of your time.
Also, on this page is a list of online casinos that meet our blacklist. We will document their underhandedness in each article and do our best to educate players in each article. Our goal is to put these rogue operators out of business.