The Virtual Casino Group has been defrauding players of their winnings for more than a decade. Management is full of veteran scumbags that served jail time in the United States for conspiracy and mail fraud! This is no small operation as the group is still operating several dozen casinos.

The Virtual Casino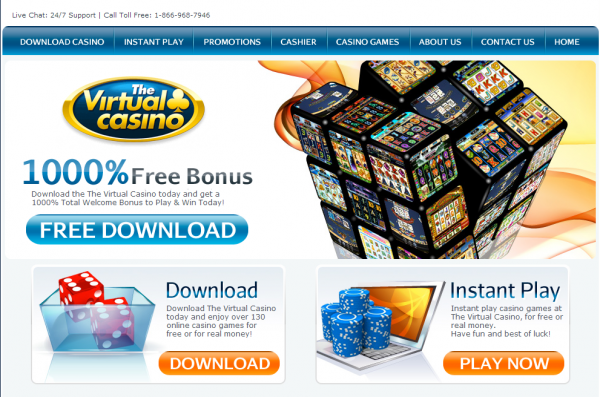 Pictured Above: A screen shot of scam outfit thevirtualcasino.com's webpage.
Their flagship casino is located at www.thevirtualcasino.com.[1] The website is polished and the casino software is excellent. The group that is most closely associated with the Virtual Casino and other Virtual Casino Group online casinos, such as Cirrus Casino and Cool Cat Casino is Wisol International. Though, their Real Time Gaming casino software is among the industry's best – they have dealt with severe payout complaints and problems with customer service since they opened.
Little is known about the parent company of the Virtual Casino Group, other than that they are located in Panama City, Panama. The Virtual Group operates from Costa Rica, so they do not require a gambling license to be in business.
Costa Rica is home to plenty of profitable and honest online gambling operations. However, they are less restrictive than other countries and will allow online gaming licenses to just about anyone who can pay the licensing fee. From there, the government is not too interested in how the operators use them. As you can probably guess, this type of environment may attract the wrong type of gambling operators.
No Deposit Bonus
Many Virtual Casino Group sites offer free no deposit bonuses to players. Slots of Vegas and Cool Cat Casino as of February, 2013 both offer $105 in free chips to players before they even deposit. In addition, they offer a deposit bonus of 250% up to $2,500.
Of course, these would be fantastic if they had any intention of paying players. A Ripoff Report Article Complaint from May, 2013 details a player's experience with a free $100 no deposit bonus code.[2] The player ran his account up to $428.46 and decided to game from his slot game to a table game. After changing games, he noticed his account balance was $99.55. Bewildered by this, he looked closer, and he had $328.91 scheduled for withdrawal. Knowing he did not request a payout, he quickly contacted live chat and phone support.
Both phone and live chat were no help, explaining that the casino itself initiated the withdrawal and the player was only entitled to the $99.55 in the account. Yes, the casino withdrew money from a player's account according to support. Support told the player to cash out the remaining hundred or so in the account and move on. How nice.
When the player tried to log in the next day to withdraw his funds, his account was locked, and he had no way to withdraw the money. Although, the player lost none of his own money in that particular scenario, imagine a depositing player trying to take advantage of their large bonuses only to get nailed with similar shenanigans from management.
Endless Support and Payout Problems
Casinomeister added the Virtual Casino Group to their rogue operation list in 2002, right around the time they opened up shop.[3] The reason for the placement? Unethical business practices.
The staff at Casinomeister met with the operator in 2004 in London, and he promised a change in their business practices and management. Although, they stayed out of trouble for about a year, and improved player relations, they soon found themselves on the rogue list again in 2006.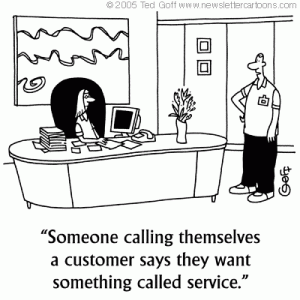 Again, the operators promised more changes in October, 2006 and told Casinomeister they wanted off the rogue list and would work to make improvements. However, management continued with their same unprofessional business practices and slow pays. Casinomeister was flooded with complaints and back to the rogue list they went.
In the "Tales From the Trenches" section on the Virtual Casino Group rogue page it is obvious why this group are labelled as scammers. The list of offenses range from rude customer support to physically threatening a customer who visited Cirrus Casino's offices in Costa Rica.
Many Virtual Casino Group casinos list a 7-10 day payout time for checks, but management never came close to providing that to players. Players report waiting four months for a few thousand dollars on high five figure balances. One user reported having a balance of over $262,000 and getting $4,000 checks every few months.
One player has a particularly humourous exchange with management. Support tells the player that he has "more advanced blackjack skills" and that they are "more than luck." He was denied a payout at this time because of his advanced "skills" and would only be paid in $1,000 increments every few months of his $10,000 balance.
Gambling Wages
Virtual Casino Group's affiliate program is located at www.gamblingwages.com.[4] Though, they have paid affiliates on and off again. They are regularly late on payments and have often subtracted "manager credits" to reduce commissions.
However, the sad truth of the matter is that affiliates are keeping these scumbags in business. The Virtual Casino Group has been designated rogue for years and is almost universally known to be a miserable outfit.
Still, many affiliates promote them as more than above average online casino and hype up their bonuses as if players will be paid promptly, and support is top notch. These affiliates are keeping these scammers in business – at the expense of the players – just so they can line their own pockets.
The affiliates who continue to promote Virtual Casino Group and take part in the Gambling Wagers Affiliate program are just as guilty as the operators.[5] Avoid them.
List of Virtual Casino Sites (provided by Casinomeister):
The Virtual Casino group casinos:
Bet Royal Casino
Cirrus Casino
Club Player
Cool Cat Casino
Dreams Casino
Ladyluckscasino
Luckyacescasino (not luckyacecasino.com)
Palace of Chance
Party City Casino
Playersupportcenter
Prism Casino
Slots of Vegas
Vip Lounge Casino
The Virtual Casino
Wild Vegas Casino
Affiliate Program
GamblingWages
[1] Virtual Casino Homepage – Virtual Casino
[2] Virtual Casino Group – Ripoff Report
[3] Virtual Casino Group, Scam Operation – Casinomeister
[4] http://www.gamblingwages.com – Gambling Wages
[5] Forum Post, Gambling Wages Payment – Affiliate Guard Dog