History of Mobile Roulette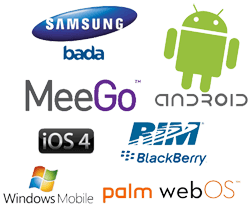 Mobile roulette is a relatively new invention, but it is just the latest development in a long process of making online casino games more convenient and easier to access for players. In the early days of online casinos, roulette and other games were generally only available through a downloadable casino client. This meant that players were required to install a casino program on their computer in order to play. While this was generally fine for those using Windows systems, it made playing on other computers tricky and did not allow for players to enjoy roulette games on computers other than their own.
However, the last decade has seen the rise of the "instant play" casino. These Flash-based casinos were accessible directly through a web browser from a casino's website, allowing players to instantly access roulette and other casino games without any downloads required. This was the perfect solution for players who used alternative operating systems, as well as those who wanted to play on computers other than their own. With instant play casinos, players could now play a few rounds of roulette at work or at a friend's house without leaving any casino software on those computers.
How to Play Mobile Roulette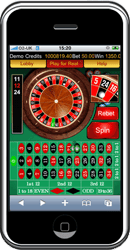 Playing mobile roulette is quite simple. First, you'll need to register for an account at a casino site that features a mobile casino option (which must also have a roulette game available in it). Once you have done so, you should have access to the site's mobile casino through your mobile device of choice.
Most mobile casinos are compatible with a host of phones and other devices, including Blackberries, Android phones, iPhones, and iPads.
If you want to play for real money, you'll probably want to make a deposit before accessing the casino through your phone. In many online casinos your first deposit must be made using the casino website. However, even if this is not the case it is likely that the interface for making deposits and other banking functions will be much easier to use on a laptop or desktop computer than on your phone.
Once you've made your first deposit in this manner, many online casinos make it simple to use the same deposit method again quickly through your mobile phone if you prefer to do so.
With money in your account, you're ready to play real money mobile roulette. Navigate your phone or mobile device's browser to the mobile version of your casino's website and you'll find all of their mobile games ready for play there. Find the roulette game and, once it loads, you can make all of the same bets you'd have available to you at a live casino.
Advantages to Mobile Roulette
Mobile roulette offers several advantages to players that have helped make it an incredibly popular way of accessing the game.
First, mobile roulette is an incredibly convenient way to play. If you're on the train on your way to work, your phone can instantly allow you to play a few rounds. Want to place a bet during halftime at a football game? You can do that too. In fact, anywhere that your mobile device can access the internet, you'll be able to play roulette and all of your other favorite casino games in an instant.
Mobile roulette is also popular because it isn't intrusive. While gambling on your computer is fine in the privacy of your own home, it is not always a realistic option when you are at work or visiting friends or relatives. Chances are that in any of these situations gambling is not going to be seen as a proper use of their computers.
Even in your own home, playing roulette through your mobile device can keep your family computer free of casino software, meaning your privacy is assured and you won't have to worry about children or other family members accessing your account.