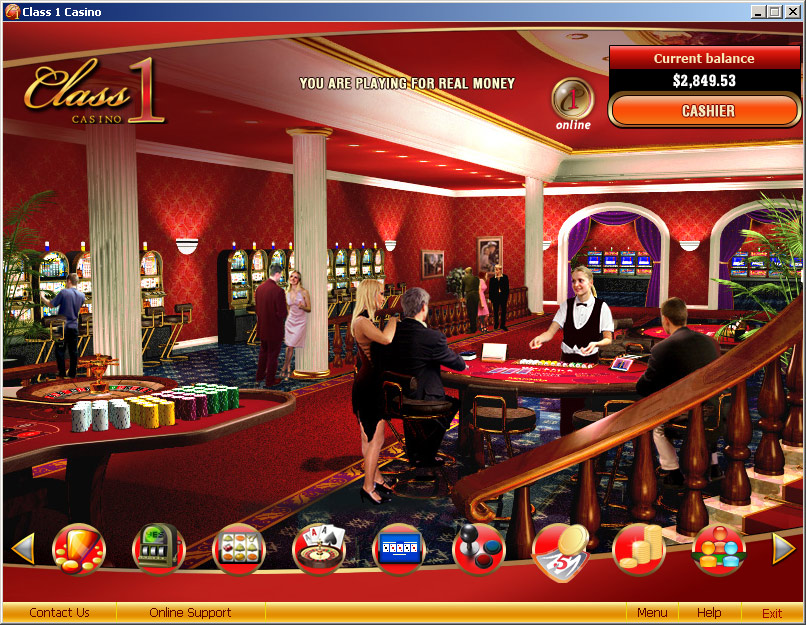 Caveat Emptor: Class1Casino, initially known as Maxima Casino will rip you off. They go out of their way to steal player's money by changing T&C – even for small amounts. Stay away from this group.
Class 1 Casino is a classic rogue online casino that happily accepts deposits from players but does everything in their power to not pay. With dubious at best bonus terms and tons of hidden information in the terms and conditions, Class 1 Casino is a pro at fleecing money from players.

Maxima Casino
Class1Casino originally debuted as Maxima Casino. Maxima Casino was a Playtech powered casino that was licensed in Curacao. Playtech's software is some of the best around despite what many think of their business practices. Players could easily be lured in by the sights and sounds of a Playtech powered casino without giving a second thought to the casino's operators.
Maxima Casino was the target of two complaints on Casinomeister's Forum and added to the rogue list in August, 2007.[1] Both of the complaints submitted by players are hard to believe, but one is especially ridiculous.
A player wins $2,600 playing at Maxima Casino after meeting the wagering requirements to withdraw his bonus and balance. After double checking the requirements and reading the terms and conditions, the player checks with support live chat and they confirm he was clear to withdraw and had met said terms. The player requests his withdraw and assumes he will be paid.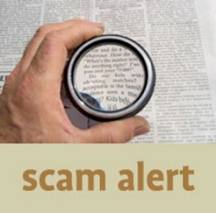 Amazingly, around 10 hours after the player requests his withdrawal the terms and conditions had been changed! Out of nowhere, the player's country had appeared on their "exceptional countries list." According to their newly updated terms and conditions:
"Players who are from the following countries: Netherlands, Denmark, Greece, South Korea, Hungary, China (Hong Kong included), Macau, Brazil, Poland, Croatia, Bulgaria and Romania – must wager at least ninety nine (99) times their deposit and bonus amount, regardless the currency the player choose to use in his account in the casino, before making any cash out."
Unbelievable! Even after the player contacts Maxima Casino with screenshots of the original terms and conditions and the time of his withdrawal, he is ignored. After pleading with live support for an answer from management – which the player was told he would receive – Maxima ignores all of his evidence and simply sends him the updated terms and conditions as justification for taking his bonus and possibly his original deposit.
Would Maxima Casino change their terms and conditions to stop one player from cashing out under $1,000 in winnings? It seems that is just the case. Even after proof from the player that the casino's terms did change, he doesn't even get a chance to speak with management regarding his account. Maxima Casino apparently couldn't stomach (or pay) a player who won a three figure amount from an online casino. The casino is either in terrible financial shape or are just scumbags. We're guessing it is a little of both.
The 2nd complaint revolves around another bonus requirement. The player thought he had met the wagering requirement before he cashed out but was just $100 short of meeting the bonus requirements. No big deal, right? Wrong. Four days after the player requested the withdrawal; Maxima Casino cancelled the withdrawal and voided the player's winnings. They cited another bogus line from their terms and conditions, which stated:
"If a player withdraws before they meant the minimum wagering requirements for a bonus, the bonus and winnings may be void."
We're guessing the term that states "winnings may be void" should be read as "will be void." The player asks to have the winnings returned to his account so he can meet the requirements for the bonus, but his request is denied by management.
Let's remember that the player was given no warning that he had not completed the bonus requirements at the time of his withdrawal. Regardless, stealing a player's balance and voiding his winnings for not meeting bonus requirements and asking for a withdrawal is not a tough break for the player. This is nowhere near his fault. It's flat out theft by Maxima Casino, something they have proven they are more than capable of doing with little or no explanation to players.
Rogue Status and Shut Down
After Maxima Casino made headlines within the online casino industry for their terrible customer service and lack of support for players they found themselves on rogue online casino lists and were blacklisted by many watchdog sites. All of sudden Maxima Casino shut down in March, 2008.
However, as quickly as they closed their doors and not so surprisingly did not notify players via email, management had already opened another outfit called Class 1 Casino. A Casinomeister Forum thread details a player's shock when Maxima disappears with his $3,000 without notifying him.[2] Luckily, he is told by another poster that Maxima are now Class 1 Casino a brand new online casino which also has Playtech software.
Management at Class 1 Casino is the same group of people that ran Maxima Casino into the ground. The casino simply just underwent a name change due to all the negative press and possibly to get out of financial obligations to Maxima players. The same absurd terms and conditions that appeared on Maxima's website were now on Class 1 Casino's, making for a highly unlucky coincidence that these two casinos were not run by the same pack of rats.
Class 1 Casino
Class 1 Casino then began to stiff players the same way Maxima Casino did. Forcing players to jump through hopes and voiding winnings on the same set of bonus terms and conditions.
Soon Class 1 Casino met the same fate that Maxima Casino did. They were forced to close their operations on October 11th, 2011. As affiliates and players in the know rejoiced, Class 1 Casino blamed Playtech for the closure. In their statement quoted by a forum poster on AskGamblers.com, the casino claimed to have settled financial obligations with affiliates and was working to pay back players who request their balances "immediately." [3]
Some players did report receiving funds from the casino, but many lamented about their ability to not receive their balance and got no responses from support. At a certain point, it seemed support had totally stopped answering emails and payouts to former players were at a standstill.
Casino Still Online?
Class 1 Casino appears to still be online despite the announcement of a full closure in 2011. Though the casino supposedly closed for good, they seem to be perpetually under construction. Most of their main pages still have active links, but the software does not appear to be possible to download. However, their twitter feed and facebook page have not been active since September, 2011 so their story adds up. The maximacasino.com domain for some reason redirects to bodybuilding.com which is something we are still unsure about why.
Maxima Casino and Class 1 Casino are another example at the extraordinary lengths scam operators will go to deceive and mislead players. Even though, their online casinos were ripe with fraudulent terms and they had terrible customer support, they still managed to stay around for five years misleading and robbing players.
Avoid Class 1 Casino and any related properties.
[1] Maxima Casino – renamed Class 1 Casino – Rogue Status – Casinomeister
[2] Maxima disappears with my 3,000 Euro – Casinomeister Forum
[3] Class 1 Casino Review – AskGamblers.com