The Gold VIP Club Group is one of the worst online casino groups to come along in a long time. Not only does this band of thieves steal from players who deposit at Gold VIP Club Casino and Golden Gate Casino, but they have a long history of treachery and rogue behaviour in the online gambling business.
From stealing player databases, to sending out massive email spam "marketing" campaigns riddled with malware – this room will do anything to get players in the door so they can relieve them of their money. They have a terrible reputation in the industry and are notorious for their poor customer service. They have actually threatened players who have inquired about their long overdue payouts.
These guys are criminals, pure and simple.

Looks Can be Deceiving – GoldVIPClub.com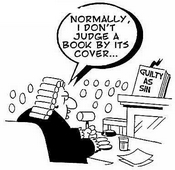 Players will be impressed when they head to GoldVIPClub.com[1], after all if you don't pay your players, you will have plenty of money left for marketing and graphics. Of course, the visually appealing site and the claims of being #1 in customer care are just lies to get players to deposit.
If players head over to the Gold VIP Club promotions page, they will see a large list of promotions, including a double 250 percent Deposit Bonus, a comps program and a loyalty rewards program. [2]
Incentives and bonuses like these are exactly how Gold VIP lures players into depositing into their casino. Promotions, bonuses, and VIP Programs are useless if players cannot get paid, and that is exactly the case for the vast majority (perhaps all) of players that play at the Gold VIP Club Group.
Also, notice how the site states that they are owned by Erpefa Management Limited and based in Curacao, but there is no licensing information. There is no seal from the Curacao Internet Gaming Association anywhere on their site, something that is common for most online gambling sites licensed in the Island nation. The reason for this is crystal clear; these fraudulent operators are not licensed in Curacao or anywhere else.
Black Hat SEO Launch
Gold VIP Club launched in 2008 and had the help of many black hat webmasters to make the site more popular. As Casinomeister explains, black hat SEO is a scummy way to gain high rankings with Google using deceptive methods that discredit other sites with valuable content.[3] These actions were bad enough, but when they benefited the criminals at Gold VIP Club, these internet bottom feeders truly crossed the line.
Gold VIP Club openly recruited black hat webmasters and when questioned about the subject, offered no denial but instead said that, "…the affiliates I know care about one thing only – and that's getting paid."
Of course, this is not true. While there are plenty of unscrupulous gambling affiliates in this world, the vast majority are ethical and would not actively mislead players or discredit the fellow members of their community. Gold VIP Club obviously does not abide by any moral code.
"The Roguest of the Rogues"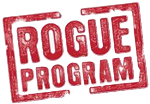 If players had any doubt about the integrity of this casino, a simple visit to their AskGamblers.com's page would quickly enlighten them. They are called "the roguest of the rogue" for a reason.[4]
Scroll down just a few clicks and you can see the endless number of complaints levied against Gold VIP Club that range from non-payment to affiliates, scam terms on bonus or promotional offers and slow-pays and no-pays.
Gold VIP Club might be the best pack of scoundrels the online casino world has ever seen, and that is not a complement.
Non-Payment of Winnings
Only after a year of being in operation, Gold VIP Club was receiving notorious complaints from players. As detailed in a Casino Listings Forum thread, a player is screwed out of slightly under $12,000 in winnings and offered little to no explanation from management.[5]
After running his balance up to $11,000 and meeting the play-through requirements for the bonus, the player requests a withdrawal. He faxes his documents and ID verification, but was immediately met with resistance.
Gold VIP Club said 24 hours, then 48 hours and then told the player to wait for the finance lady to be in the office so they could process the withdrawal. They told him she would be there in five hours.
He went to bed hoping things would be resolved the next day. When he awoke, he tried to get the withdrawal processed again, but once again, more delays. He called several days in a row and received different excuses for his withdrawal not being processed.
Finally, he spoke with support again, and they told him that he had multiple accounts at Gold VIP Club and that all his winnings had been forfeited and that his account was suspended. He tried to log into his casino account but was unable to do so.
All his repeated attempts to contact them went unanswered. Phone support regularly hung up on his calls, and his emails and live chat inquiries were ignored. He had no other accounts at the casino and did not participate in any fraudulent activities.
The player was simply a victim of the scumbags that run Gold VIP Club.
Copyright Infringements
While it appears that Gold VIP Club is not actively committing copyright infringements currently, they have in the past. Casinos Online reported that the casino used the Casino Web Scripts software provider, which was ripping off RTG and Microgaming slots and casino games.[6]
At one time, and this still may be the case, the vast majority of slots at Gold VIP Club were based off games developed by Microgaming, RTG and other reputable online gaming software operators.
To add insult to injury, Casinos Online also alleged that the free play guest versions of the games were rigged to payout higher than the real-money versions of the game. While this is not verified, we certainly would not put it past this casino group knowing their horrid reputation.
As of 2013
Unfortunately, Gold VIP Club is still operating as of mid-June 2013. We're not sure if they ever truly paid out any of their customers, but as of today they are certainly not paying anyone. According to multiple reports across forums from a number of players, they only offer their support staff to players who are interested in depositing.
We gave their live chat feature a try before writing this review and were shocked how quickly a representative was available to answer questions. Within 30 seconds we had a customer service representative.
Yet, when countless players who have been stiffed on withdrawals or have their winnings voided ask for help in the live chat – support does not answer or disconnects them. Their emails go ignored, and their phone calls eventually go unanswered.
Avoid Gold VIP Club
It goes without saying to avoid this casino group, but for some reason many online casino gamblers still fall victim to their scams. Their flashy site, lucrative bonus and VIP offers seem wonderful, but as the old saying goes, "if it looks too good to be true, it probably is."
The Gold VIP Club homepage is merely a facade, run by international criminals that have been stealing hard earn money from gamblers since 2008. Let's hope these low life's go bankrupt or drop dead sooner rather than later.
References
[1] Gold VIP Club Homepage – WayBackMachine
[2] VIP Promotions – WayBackMachine
[3] Gold VIP Club Certfied as Rogue – CasinoMeister
[4] A Casino to Steer Well Clear of – AskGamblers.com
[5] Gold VIP Fraud – CasinoListings
[6] Gold VIP Stealing Players Money – Blacklisted – Casinos-Online.co.uk