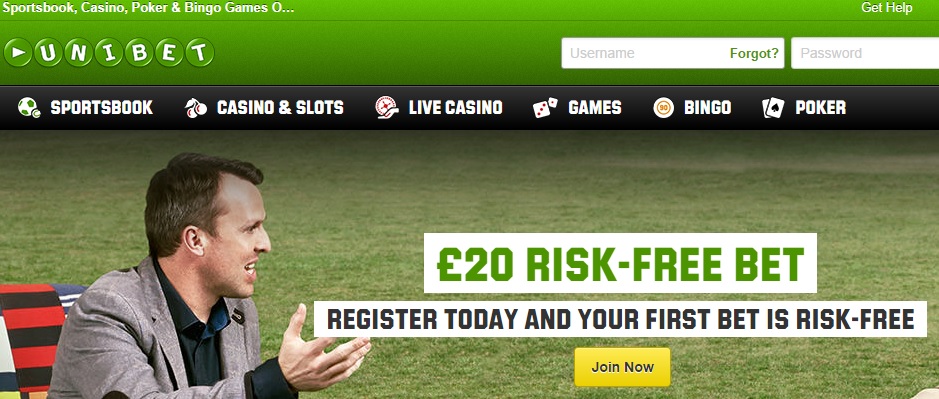 Unibet first debuted online in 1997, giving it a relatively long history compared to other sportsbooks. [1] The company is publicly traded in Stockholm and strongly positions itself in favor of responsible gaming, which includes donations to help those afflicted by compulsive gambling.
However, these facts, while giving the impression of a safe place to bet, are just a facade. Unibet has shown time and again that it simply cannot, and should not, be trusted.

Closed Accounts and Seized Balances Are Commonplace At Unibet
Unibet offers gaming with a license from Malta, where customers are often seen as the enemy, and the sportsbook usually gets the benefit of the doubt in any dispute.
In the case of Unibet, closing accounts is an epidemic, and it is as simple as 3, 2, 1. Of course we are referring to Unibet's own terms and conditions, section 3.2.1 which state, in part:
3.2.1 Unibet reserves the right at its own discretion and at all times, to:
a. decline to open a Unibet Account and/or to close an existing Unibet Account without any explanation whatsoever
b. decline to accept deposits without any explanation whatsoever; [2]
Armed with the Malta license which is essentially nothing more than a rubber stamp to do whatever it wants, Unibet abuses these terms and closes accounts regularly.
Multiple Online Forums Light Up With Player Complaints
From at least 2010 until the present day, there is a seemingly never ending loop that goes like this: Player files complaint to SportsBook Review (SBR) about a closed account. SBR publishes a report to warn and inform others. SBR investigates, and from there it is a crapshoot.
This case from 2011 is a perfect example. [3] The player made every effort to resolve the dispute but Unibet did not budge. Documents were scanned and repeatedly sent, and the player was never told what was wrong. Future wagers were still pending, but it did not matter as the player could not access his account. The amount in question this time was over €2,500. Other cases have had amounts much larger amounts being frozen or outright confiscated.
Sometimes the complaints ended up with a fair resolution and some remain in limbo today. Is this something a bettor wants to be caught up in? The example cited is simply one of many. This same cycle has happened again and again.
The complaints are not limited to just SBR either. A comment thread on Bookmaker's Forum started by user "jpsilva" shows Unibet doing the exact same thing as always: investigating a player without giving any reason at all, and keeping his money locked up. Even though, the client sent all requested ID documents, it did him no good. [4]
Due to money laundering concerns and other reasons, closing player accounts from time to time is an unhappy part of life for online sportsbooks, but what is very troubling for Unibet is the whole "no explanation whatsoever" clause. Players always deserve updated details on the status of their account with no exceptions.
That should be the expectation. Even if a player commits blatant fraud he should be told why his account is being closed. There is no reasonable explanation for a sportsbook to hide and tell players they will give no comment on why their account is closed. It makes players feel as if they are criminals even if there was no wrongdoing on their part.
Transition From Bet24 To Unibet Not So Smooth
The troubles at Unibet also reached beyond the original client base due to mergers with other sportsbooks.
Unibet has been fairly aggressive in acquiring other sportsbooks in order to expand its customer footprint and revenues. In 2005, the company bought MrBookmaker, and several years later decided to buy Betchoice, as well as Bet24.
Typically, when one book buys another, the liabilities transfer over after the sale. So, all account balances and pending wagers should be safe. After all, players have no control over the ownership of the sportsbook. If a company decides to sell there should be no hiccups in getting player funds transferred over. Sadly a common trait of a scam is the bail out an in trouble company and the liabilities are not transferred over.
For at least one player this transition was not so smooth. In 2012, a Bet24 player complained that his pending futures bets did not transfer over to Unibet. He went to seek help through customer support and the live chat rep simply told the player that his futures bets would not transfer over without any further explanation.
Tread Lightly
Betting online is often tricky because there isn't always accurate, timely information regarding scam sportsbooks. The best sources are often message boards or sites that lack things like proper proofreading which makes them unprofessional at best and unreliable at worst.
Great news isn't always as good as it seems, and bad news is often a precursor to even worse news ahead. Even books with a long history of solid payouts sometimes run into trouble for various reasons. The slightest hint of slow pays, bulk account closures, or mass complaints should be seen as a signal to walk away, or to not open an account in the first place.
Unibet is still operating, and everyone should be well aware of the possible risks when considering a deposit. Your account may be closed, locked, or investigated without any reason given, and good luck dealing with Unibet customer service or even the gaming authorities if trouble arises. This is obviously unacceptable and the hallmark of a rogue or scam sportsbook.
Unibet has shown over a number of years to take the same approach to customer accounts, and it is not a one time mistake. Their actions have been consistent and are not expected to change for the better. It is recommended to avoid Unibet and seek higher quality sportsbooks who provide friendly service and detailed customer support along with quick payouts.
[1] About Us – Unibet.com Unitbet sportsbook
[2] Terms and conditions – Unibet.com
[3] Unibet Account Closure Complaint – Sportsbook Review
[4] Player Complaint – Bookmakers Forum