Jackpots Heaven may be one of the worst online casino operations in history. The now defunct online casino has stolen from competitor casinos, engaged in ridiculous business practices, had perhaps non-random software and lied about their gaming license and regulations.

Non-Random Software Spawns More Questions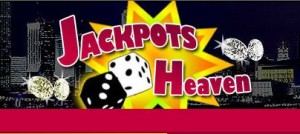 As with many of our online scams, the forum members at Casinomeister Forum were the first ones to put the screws to Jackpots Heaven.[1] In this lengthy thread, a player questions the randomness of Jackpots Heaven's online baccarat game. The player's claim may have some merit, but his sample size was not large enough to draw any conclusive evidence of foul play. However, other members drawn to the thread begin to uncover some other issues with Jackpots Heaven.
Upon looking at Jackpots Heaven's terms and conditions, the casino claimed it was licensed in Costa Rica. However, Costa Rica does not issues licenses to local online casinos. Furthermore, Jackpots Heaven claimed they were licensed by the Lotteries and Gaming Authority of Costa Rica, an organization that doesn't exist. This is a poor job of deception for even a scam book operators who are trying to deceive the public. They simply changed the country name from the reputable Maltese organization, Malta's Lottery and Gaming Authority.
It also appeared that Jackpots Heaven had stolen their terms and conditions and licensing information from another online casino, Casino Riva. A representative from Jackpots Heaven named Raphael Taub then posted in the thread trying to put out the fire. He blamed the poorly worded terms and bogus regulatory body on a poor freelance writer.
This is scary and likely bogus itself for a number of reasons. Online casinos are built on strict requirements, and when there is a dispute for players, they refer to the casino's terms and conditions on their website to settle that dispute. For an online operator to be ignorant on their OWN terms and conditions is pure insanity. These are the basis for the entire operation.
Adding another nail into blacklisted and rogue online casino coffin was the fact that their servers were not even based in Costa Rica. They were registered in the United Kingdom, but traffic was sent to a server in Panama. A trail such as this would certainly arise suspicion by both players and affiliates thinking of doing business with Jackpots Heaven, especially when their own management is making up fake regulatory agencies.
Micro Gaming Theft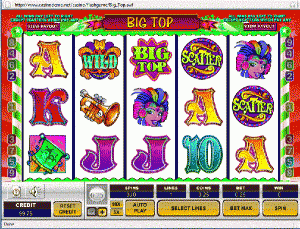 In the rogue listing for Jackpots Heaven on Casinomeister, players will see that not only have they been dishonest about their terms and location, these guys were software thieves, as well.[2] In fact, their software company Salus Technologies was lifting graphics from Microgaming and RTG Casinos and then rebranding them as their own. It's abundantly clear when one looks at the side by side comparison provided by Casinomeister that Jackpots Heaven and Salus Technologies stole intellectual property. The theft is so brazen that for most of the casino games, the company does not even bother changing the names.
Upon reading these accusations and others uncovered by forum members, the Jackpots Heaven's manager lashed out and blamed forum members for starting a witch hunt against Jackpots Heaven. He even admitted fault in the claims by forum members about using other casinos terms and conditions and intellectual property theft. However, he then threatened Casinomeister with legal action and made claims that the forum adminstraitors abused their powers.
Legal Action and Video Response
As this large thread made rounds to many affiliates and casino webmasters, Jackpots Heaven found themselves on nearly every online casino rogue and black list. Apparently, the casino had been sending threatening emails to other casino forums and webmasters that they would pursue legal action against them.[3] Of course, this was nonsense as nothing these sites were reporting was libelous.
The emails were from an "Andrew Fenech" who apparently runs the public relations department at Jackpots Heaven. What came next was a shock to everyone, in response to an APCW video that was critical of Jackpots Heaven, the casino released a video targeted at webmasters, affiliates and players that engaged in this so called "witch hunt" against Jackpots Heaven.
Casino Affiliate Programs links to the video here.[4] The video is something out of a horror movie as Jackpots Heaven denies any wrongdoing and calls the entire situation a conspiracy. The audio is Mozart and the voice is masked using a voice changing device that is set over a backdrop of Angels and a roulette wheel. It's pretty creepy. Basically, Jackpots Heaven denies any wrongdoing in the video and says their gaming licenses are legitimate but offers no proof.
Closure
After their embarrassing video response and warnings from nearly the entire industry, Jackpots Heaven shut down their operations in late 2012. It seemed inevitable as the casino was mired in controversy since they began operating. Strangely, the original claim that a player made regarding their crooked baccarat game went nowhere, but brought on a litany of other questions that led to their demise.
Jackpots Heaven is another classic case of why it is crucial for players to read the fine print and terms and conditions. Simply looking for regulatory seals posted on the site or written license information may not be enough. While most online casino operators are honest about their license – this case proves again that many are not.
For now Jackpots Heaven is shut down and the domain www.jackpotsheaven.com times out when visited. Outfits like Jackpots Heaven will sometimes resurface months later with a new brand and domain, but boasting the same cast of criminals in management. Let's hope that will not be the case. Avoid Jackpots Casino and any future entities.
[1] Jackpots Heaven – Non-random software – Casinomeister Forum
[2] Jackpots Heaven – Rogue Casino – Casinomeister
[3] Jackpots Heaven Threatens Webmasters  – GPWA
[4] Jackpots Heaven: Rogue Affiliate Program – Casino Affiliate Programs