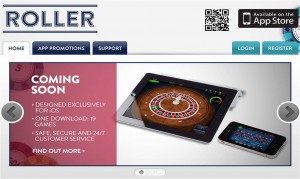 Paddy Power, Europe's largest book maker, has announced a new mobile app, Roller Casino, and a £1m bet on a single spin of a roulette wheel for a lucky winner. The campaign, spread-out over a fortnight, allows Facebook users a chance to look for 40 cryptic answers hidden in a high-definition zoom and search image.
George Lamb, host of Channel 4 game show The Bank Job will be fronting for Paddy Power leading up to a live broadcast on Facebook. Ian MacLeod, special projects senior marketing manager is certain that focusing on social media will keep the Roller brand in the public eye and help as they move more aggressively into mobile apps.
Paddy Power's new Roller Casino is live, with 23 casino games enhanced for iOS. Mobile games include slots, video poker and blackjack, and for roulette enthusiasts, both American and European style games are available.

15 November Launch
The 15 November launch includes plenty of social-media activity, starting on Facebook with fans searching frantically for clues in the crazy zoom and search image. Should multiple visitors find all the messages, the person who provides the "most entertaining reason" why they should be the £1m roulette spin winner will be the one chosen to "make the bet."
Paddy Power
Paddy Power was founded in Dublin, Ireland in 1988. The company has grown steadily, and currently employs over 2,000 people in 365 retail outlets across Europe. It is ranked as the sixth-largest online gaming business in the UK and Ireland.
Chief executive Patrick Kennedy has stressed that the company is continuing to hire at an increased rate and expects another 700 jobs will be added to the workforce by the end of 2015. Certainly the company's push into mobile gaming is based on the fact that 80 percent of the group's operating profit was generated through its online operations in 2011.
In addition, there are still plans to add poker, including games legal in the United States, as soon as the Nevada Gaming Commission authorizes actual gaming. Paddy Power has already secured a Preliminary Finding of Suitability from the Nevada Gaming Commission.