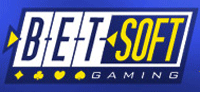 Betsoft Gaming has added a terrific new mobile roulette game to their suite of interactive games. The new platform is just one of over 100 gaming products from slots to table games offered by one of the industry's most innovative suppliers.
Betsoft is located in England, with their products verified and licensed for online/mobile gaming by Alderney Gaming Control Commission. The Alderney commission, part of the Bailiwick of Guernsey, is widely considered one of the most stringent gaming licensing boards and Betsoft has been issued an Associate Certificate by the licensing board.
Top online gaming casinos like Betfair, 7Red, and William Hill use Betsoft technology because the games are innovative, fun, and a bit cheeky. Each game offers advanced graphics and amazing audio, providing a terrific gaming animation experience with 3D technology.
According to Betsoft, they pride themselves on a first class casino experience by giving players entertaining and exciting games. Their company motto says it all: "Betting without Borders," which they claim establishes new relationships and signups by keeping a sense of youth and innovation with each new addition to their casino software.
The new release of roulette for mobile is 100% compatible with the new iPhone 5 and iOS 6, according to Betsoft's Head of Product Development, Anthony Locke. Their All Slots Casino has also released a new HD mobile gaming app for iPhone, iPad, and Android. Real money play is available where local jurisdiction allows, including most of the UK. Tested and proven RNG (Random number generator) software is used to produce overall fairness for all Betsoft games.
New Mobile Roulette
The new mobile roulette game is perfect for a smartphone screen, offering vibrant, vivid color and great sound. Functions include round history, denomination of chips, volume, and screen size. After placing of wagers, the screen switches automatically from a view of the layout and betting area with a rendition of the order of the numbers, to a close-up of the wheel in action.
After the ball slows and drops to a pocket, the screen quickly lists the number, high or low, and odd or even, before returning to the layout and betting screen. New options shown now include clear (bets), repeat, and spin.
At the top of the screen players can always see their chip balance, their bet, and current win. The software is quick, clean, and only slightly animated. Players should enjoy the ease of use and also the fun graphics. System players will appreciate the round history and easy betting platform.
Best advice? Don't text and don't mobile gamble while driving! Otherwise this is some great software to enjoy from your favorite casino site.