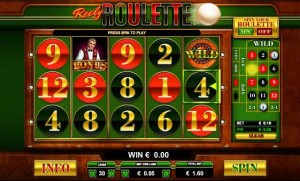 Roulette slots in UK betting shops are so popular their play has increased 1,200 percent in just three years! Most any punter will admit to having a love for the game and a desire to continue playing, sometimes even at the cost of more pressing issues. But it's been ten years since fixed odds terminals were introduced in the UK (2002). Is it right to continue calling them the crack cocaine of gambling?
For the most part, gamblers know when to quit, but like anything in life, there will be a few compulsive individuals who just don't know how to say "no more." Perhaps a few of those players have helped push the number of fixed-odds betting terminals to nearly 32,000 in local UK betting shops, a 100 percent increase in five years.
The machine's popularity has helped bookies make GBP 830 million a year and there is no end in sight. The casino and bingo machines offer national prizes of GBP 50,000. In addition, punters can play blackjack and poker, as well as the old standby fruit machines which offer a maximum prize of pounds 25 for a 30p play.
At question now is the popularity of the roulette machines, which allow punters to wager GBP 100 a spin – clearly a huge increase in cost, loss, and addiction, according to Don Foster, Liberal Democrats' Communities Minister. Instead of a Governmental increase to the number of betting machines allowed per shop as currently under investigation by Parliament, Foster hopes for a reduction. He also suggests lowering the highest stake to GBP 2, since the machines have boosted bookies profits by 1,200 percent in the last three years.
Some psychologists in both the UK and the US have suggested that problem gaming can reach nearly one in ten gamblers, leaving UK Gambling Commission chairman Philip Graf calling for more research to be done into betting terminals and the Association of British Bookmakers Chief executive Dirk Vennix stating "'There is no empirical evidence that B2 gaming machines cause problem gambling." The play of online roulette is also popular.
For nearly twenty years now, US casino and gambling opponents have pointed to video poker as the most addictive and damaging form of gambling. Psychologist David V. Forrest's 2012 book, Slots – Praying To The God Of Chance, deals with the issue of gaming (specifically slot machine) addiction in a tongue-in-cheek manner while looking at the social ills. He likens the constant feeding of the slot machines to church-goers who sit in pews and pray to their God of choice, and their choice is the God of chance.
In the past, gaming laws and regulations have rarely been repealed. The number of machines allowed at UK betting shops is likely to be capped at close to the current number, but whether the current betting limits will be reduced remains to be seen. Perhaps William Hill, Ladbrokes or Betfred will give us a current line.